WEBINAR
A presentation hosted on a Private Media site, where guests are invited to deliver their insights on a particular area of interest to our audience. A webinar is educational, relevant, engaging and useful, and can be viewed live or as a recording after the event. The webinar is gated content, with lead generation offered to clients via opt-ins.
This premium product enables the client to speak directly with the site's audience, and position themselves as experts in their field.
VIEW A RECENT CAMPAIGN
CONTACT OUR SALES TEAM FOR A CUSTOMISED SOLUTION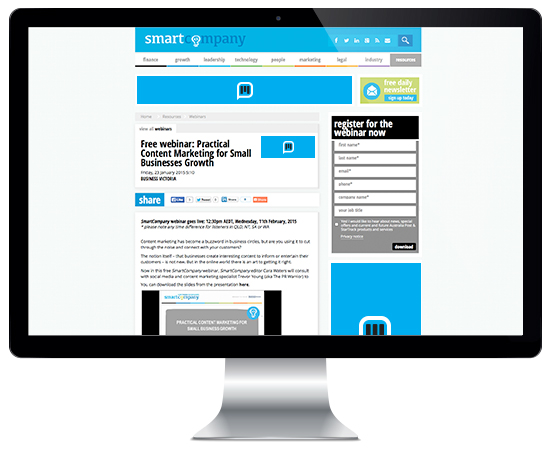 REGISTRATION PAGE – provides overview of webinar topic, featured presenters and a signup form which can contain a lead generation element with opt-in to hear from client.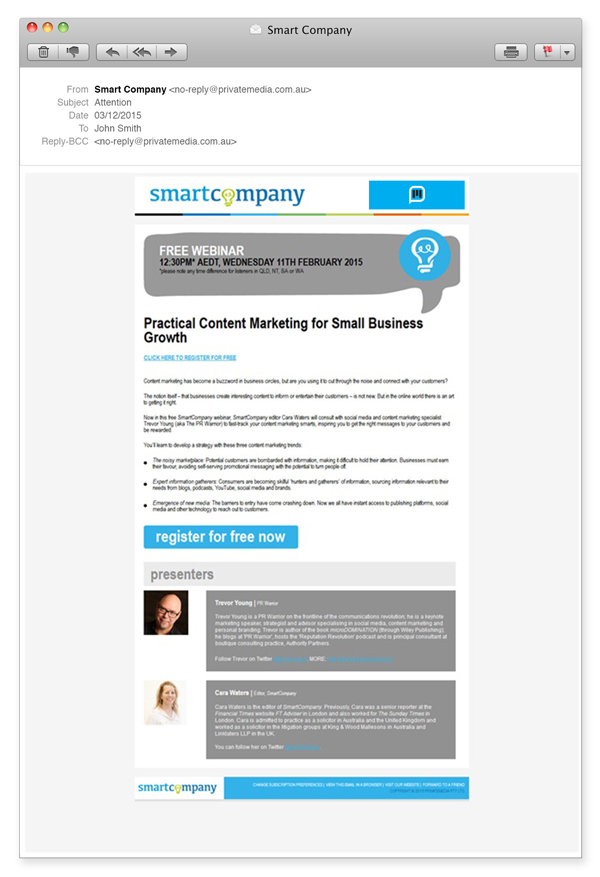 REGISTRATION eDM – delivered to the host site's full list subscriber database.