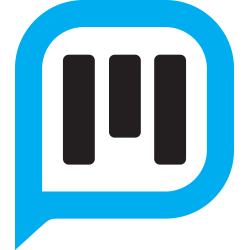 The Private Media Story
As most of the digital world fixates on the pursuit of mass audiences, there's an even more valuable commodity: quality audiences. This is Private Media territory. Our portfolio of specialist news sites connects with truly engaged readers who depend on our journalism to understand the issues that matter in their professional and personal lives.
Private Media is a fiercely independent digital media company whose publications include Crikey, SmartCompany and The Mandarin. Private Media is motivated by a clear strategy: attract audiences through compelling journalism, and monetise those audiences in creative and compelling ways.
Our websites are custom-built for "small, exclusive networks" of professionals, decision-makers, influencers, industry specialists, policy-makers, entrepreneurs, careerists, thought-leaders and business owners. They come to our digital mastheads, often daily, for journalism that equips them with up-to-date information, intelligence and insights to understand and contextualise their subjects.
CONTACT
_____
MELB //

Level 6, 22 William Street, Melbourne VIC 3000

//

+61 3 8623 9900
SYD //

 Level 2, 20-40 Meagher st, Chippendale NSW 2008